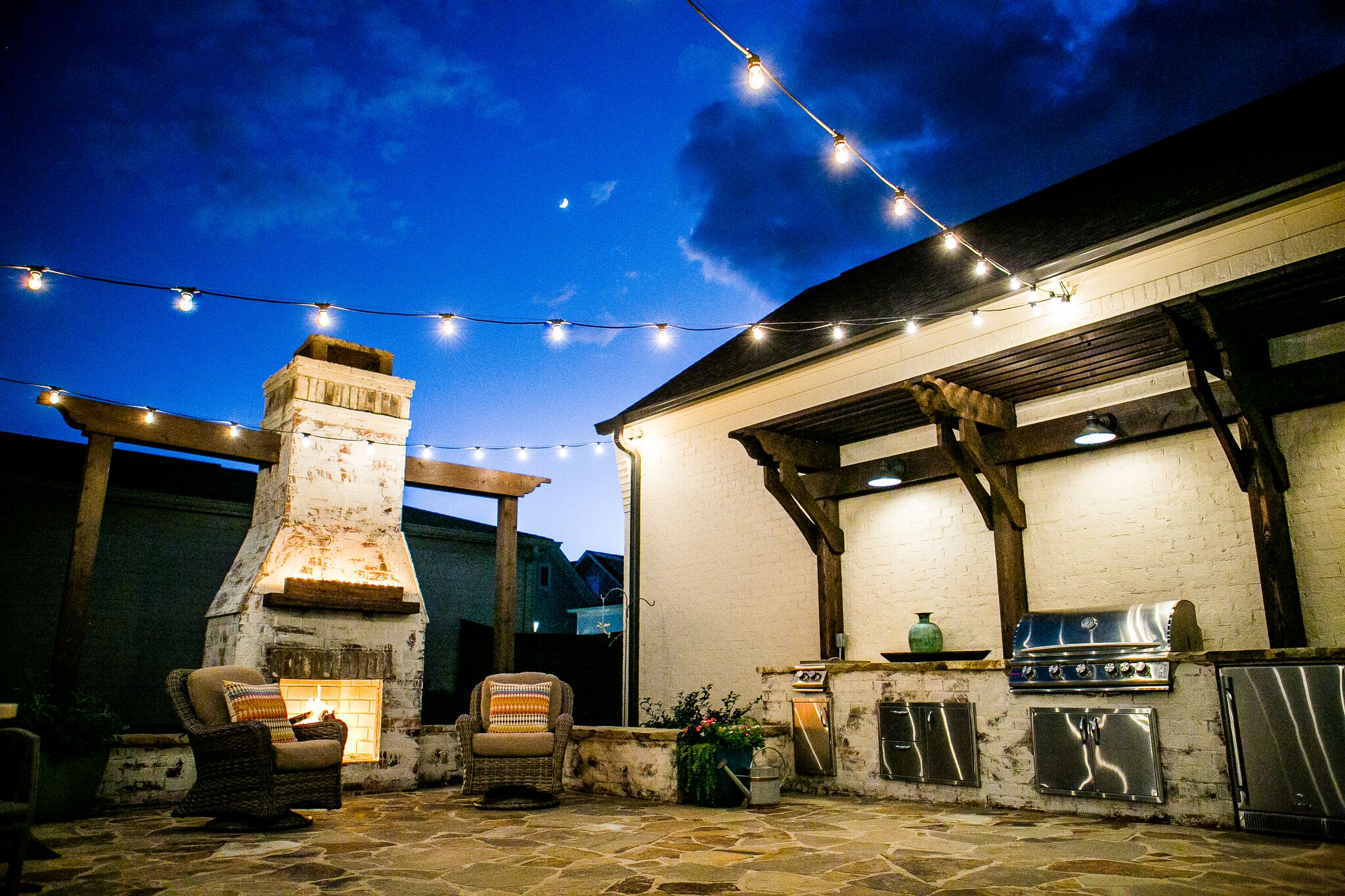 Bringing the indoors, OUT!
One of the most popular trends today is the addition of outdoor living spaces. Our outdoor living spaces create an atmosphere and ambience that is enjoyable year-round. From natural stone patios to outdoor kitchens, fireplaces, and fire pits, the possibilities are endless.
Outdoor kitchens offer a new and exciting way to enjoy the outdoors and entertain guests while having all the amenities of an indoor kitchen. Outdoor kitchens can be as simple or as complex as the owner desires. Fireplaces and fire pits offer an area to keep warm and toasty in the fall and winter or as a place to roast marshmallows. Our fire pits can be converted into outdoor tables when not in use!
PROSCAPE can help you plan and design your outdoor living space or simply offer suggestions and tips for you to think through as you begin to plan. You will be surprised at what we can do for you.